Silk - from the Morsels of Historical Goodness series, 8" x 10" Print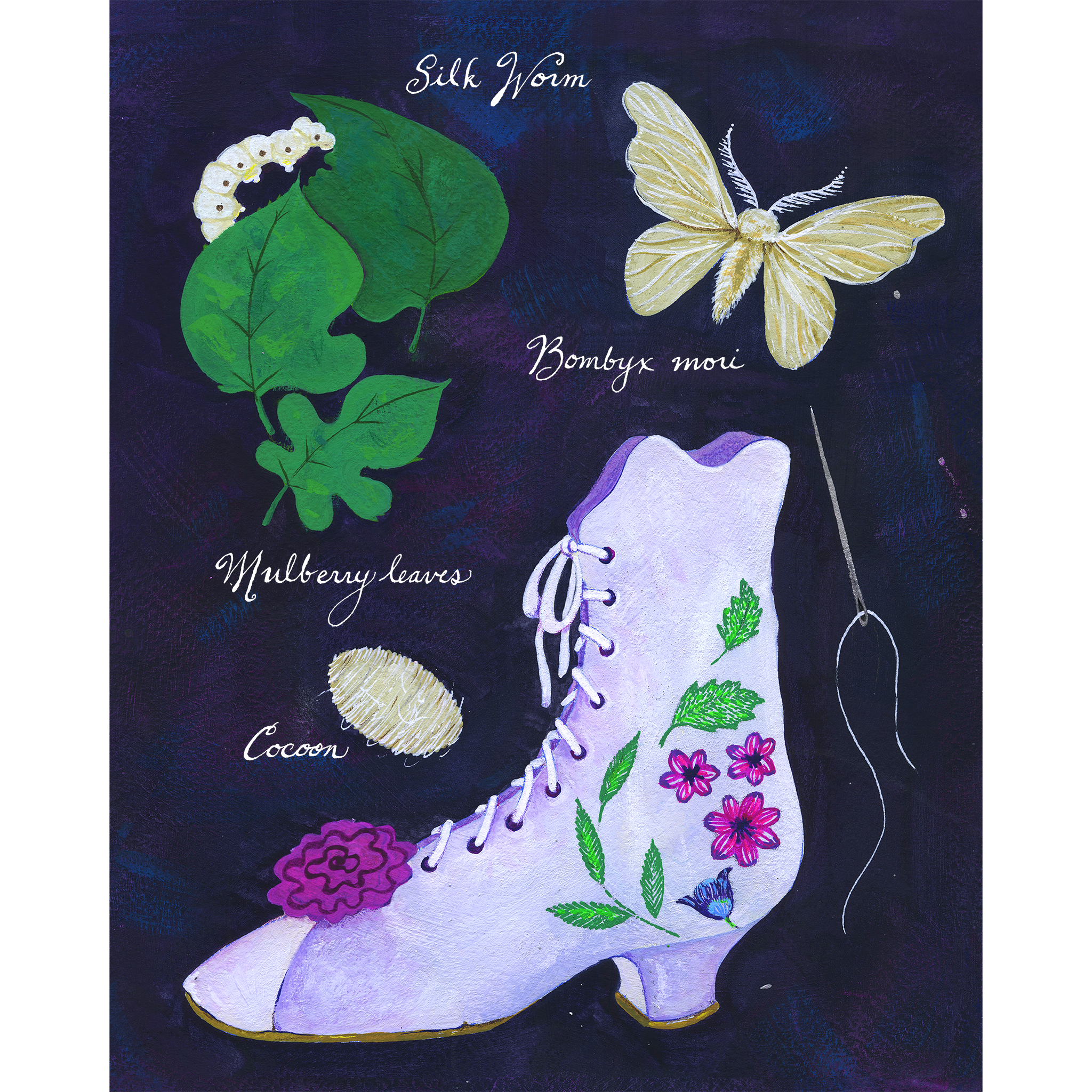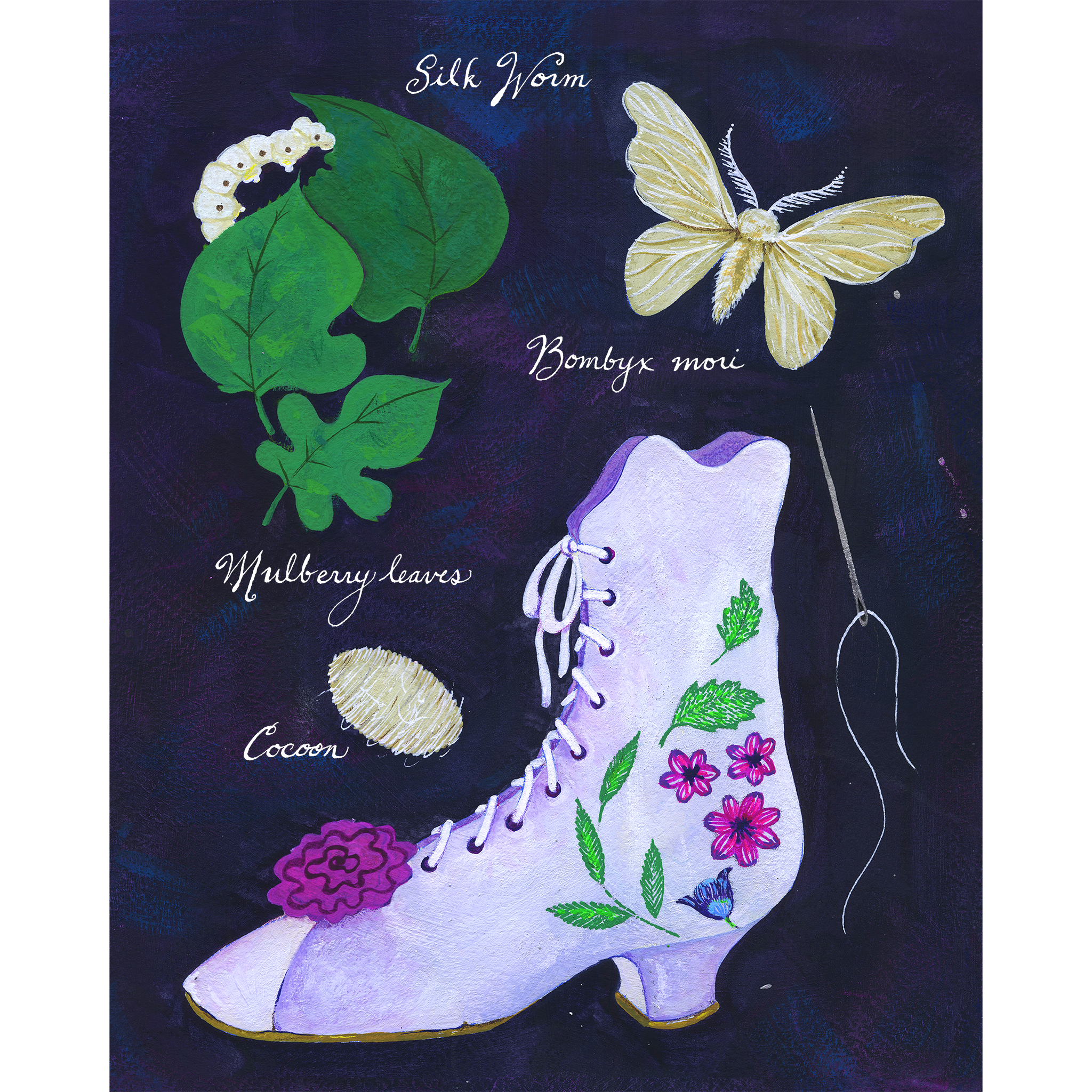 Silk - from the Morsels of Historical Goodness series, 8" x 10" Print
This is a museum-quality print of an original gouache painting. It's printed on acid-free, archival, white Epson Exhibition Fiber paper using the highest quality inks. The print will be signed and shipped in a protective mailer. Each print in this series is accompanied by a short story about the image which will be printed and shipped to you with the art.
Please note the frame is not included. For an affordable and attractive frame I use the Blick Pre-Cut Mat in Manor White with 7.9" x 9.5" opening, with the Blick Wood Gallery Frame, 11" x 14" in the color of your choice.
FREE SHIPPING
All artwork and content © Emily Muschinske. All rights reserved.
Silk
It's pretty, it's soft, it's made by worms! Like most cool things, silk was invented by the Chinese. They also invented paper, printing and the compass. They've got it going on! How do worms make silk, you ask. I'll tell you. First you need larva of the species Bombyx mori, the domesticated silk moth who is both flightless and blind due to centuries of work as a silk producer. Then you need juicy, tender mulberry leaves. Other leaves won't due, which is why the British had such a hard time producing silk. The mulberry tree doesn't thrive on English soil. Put all your worms in a nice bamboo tray and feed them till they're good and fat. When they're grown, they'll take a large clear poop. Bingo, that's your sign that they're ready to spin a cocoon of fine silk filament. The cocoon will look like a tiny white felted egg. Wait for while, then submerge the cocoons in water to kill the worm and loosen the sticky coating on the silk. Yes, murder of the worm is part of silk production. If you allow the worm to hatch it will cut the silk strand on its way out of the cocoon, rendering it unusable.
Unfurl the filament and spin the fiber onto a larger spool. Voila! Silk thread. And know this: if I had shared these Chinese silk secrets with you 300 years ago I would have been executed without a trial. If I had stolen a single mulberry seed from China I would have been hanged. With the secrets so carefully guarded it's no wonder silk was so expensive in Europe. The cost of a single handkerchief in 19th century England could feed a person for a week. Silk things were the target of thieves and pick pockets in these times, a crime that might get you shipped off to an Australian prison.